"Home is where we start from, but home is also where we are bound for, the place we always seek"

~ David Steindl-Rast
I'm heading home today…after a 14 hour direct flight from Cebu to Los Angeles, I will be with my husband and kiddos. I'm very eager to be with them as our family lost a favorite aunt in Virginia this past week, and I was unable to be present with them.
When I board the plane, I will also be leaving home. Each trip to Cebu deepens my love for our girls and our staff. I leave each trip feeling restored and renewed. The last two weeks have done this for me, and the spotty internet reception at my hotel encouraged me to be even more present to the stories and impact here.
Home is an interesting concept, and one I have not taken for granted for quite some time. One of my dearest friends in grad school talked about the therapeutic and spiritual nature of home. When we change and grow, we become unsettled and unable to go back to exactly who we were. We become more. Our vision (and often our sense of purpose) expands.
I've been exploring this concept with our team here this week as it relates to our motto: Restoring One Life At A Time. Our primary focus is each girl who daily calls My Refuge House her home. We hope each girl experiences My Refuge House as a place of love, safety, and groundedness…we also hope that their time with us inspires them to keep searching for their larger purpose.  In our conversation this week, we named that our motto is also about ourselves and about you, those whose hearts have been stirred by the story of our girls. It is in this stirring that our world may truly become more of what it's meant to be. It is in this stirring that we hope each of you will find a sense of home with My Refuge House. We hope you will experience My Refuge House as a place of comfort and of inspiration on your own journey. You are stakeholders in our journey home, and we hope to be stakeholders in yours, too.
~With much Peace, Heather
---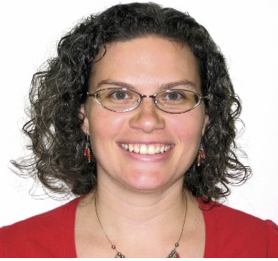 Heather Bland is the CEO of My Refuge House. She loves to tell stories and talk about strengths. Feel free to email her at [email protected]
https://myrefugehouse.org/wp-content/uploads/2016/07/mrh-logo-green-400-1-300x60.png
0
0
Heather
https://myrefugehouse.org/wp-content/uploads/2016/07/mrh-logo-green-400-1-300x60.png
Heather
2016-07-04 19:20:49
2016-07-04 19:20:49
HOME