This is the story of how I recently learned a lesson in bravery, fundraising, and storytelling from my six year old.
For those of you who may not know, when asked what I "do", my first answer is usually, "I'm a family therapist." When I became the CEO of My Refuge House last April, I knew my steepest learning curve would likely be the fundraising aspect. What has helped, and what I love, is the fact that every act of fundraising with My Refuge House includes advocacy and awareness-raising. Friends and coworkers have also assured me that funds will follow stories of how we authentically bring life to our mission: "Restoring One Life At A Time."
I grew up in Appalachia. I can tell a story.
That's all in theory.
I don't hide the fact that fundraising is a steep learning curve. I also don't hide that I'm tackling it, but need help. I think it's the pressure that has historically gotten to me. I think the pressure grows out of knowing that the livelihood of girls and staff halfway across the world could very well depend on how well and how true I tell their stories.
This pressure ended last Thursday when Jack, our six-year-old, sold tickets for the Cub Scouts Pancake Breakfast at the local farmers' market. We set up the table and he started Hollywood style:
"PANCAKES FOR SALE!!! PANCAKES FOR SALE!!! PANCAKES FOR SALE!!!"
Our three-year old and some of Jack's Tiger Scout friends soon joined the chorus. No one stopped. No one even looked at them. I was devastated for them. Then, one of Jack's more quiet friends bravely stepped out from behind the table and directly into the path of an adult. No one heard what he said. I'm not even sure he said anything. He just held up the ticket for the pancake breakfast. Miraculously, the adult stopped, read the ticket, and then bought one! Jack then gave the new method a try. I was in awe. He doesn't usually love talking to strangers, but he was fearless.
I heard myself say to them, "Try different words until you find the ones that work."
Then I heard myself say, "Just remember, you're going to hear 100 no's for every yes."
Where did I get those little nuggets of wisdom? I suddenly realized I might be learning a lesson and should pay close attention.
No one was rude. Some people walked past with a polite nod. Most people at least stopped and listened before they walked past. Others stopped and asked questions. If Jack and his friends didn't know the answers, they didn't panic…they smiled quietly, shrugged and admitted they had no clue, or asked the nearest mom. Some people bought tickets, and others gave a few dollars with an apology that they'd be out of town on the day of the breakfast.
The clouds in my brain parted (for about the fourth time since returning from Cebu on February 2nd), and I had the most lovely and liberating thought:
Heather, you actually LOVE talking to strangers,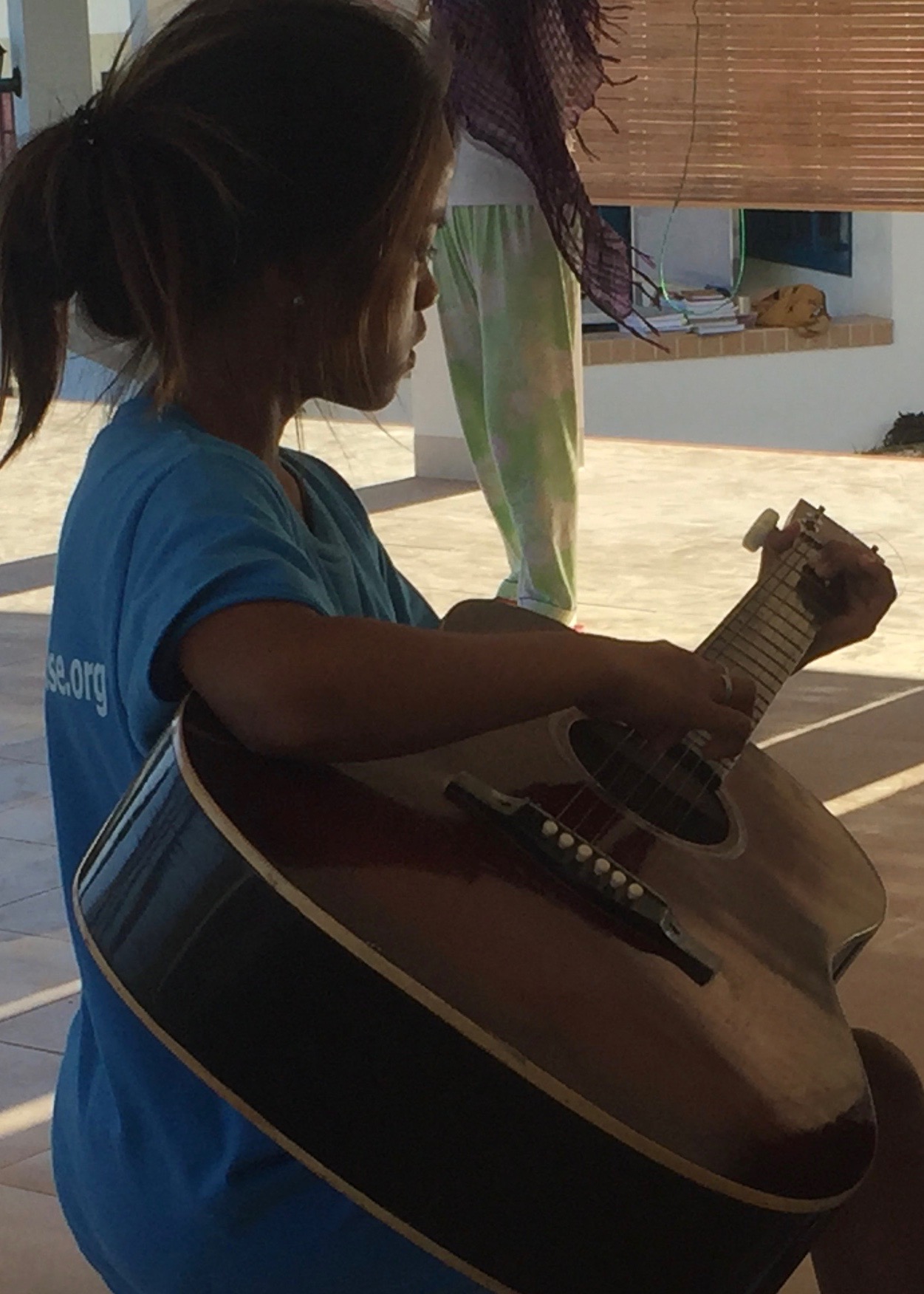 and no offense to the pancake breakfast, but you've got a much more important mission. Maybe all you have to do is step in front of them, make eye contact, and say, "I'd love to tell you how you and I can make the world a better place together. Can I tell you the story of the girls at My Refuge House?" Some people might walk past with a polite nod. Others will want to hear more, and I can share some incredible stories from my most recent trip…stories of the smallest girl learning to play a guitar that is bigger than she is….stories of girls whose reclaimed innocence glimmers in their eyes….stories of girls who learned to read since my last trip four months ago…stories of our new mentoring program and healing garden…stories of our dedicated and innovative staff…stories of our new cottage's recent completion and the hopes we have to secure funding so we can move 12 more girls in…stories of our joy-full dedication ceremony and the local and international partners that came to show their support.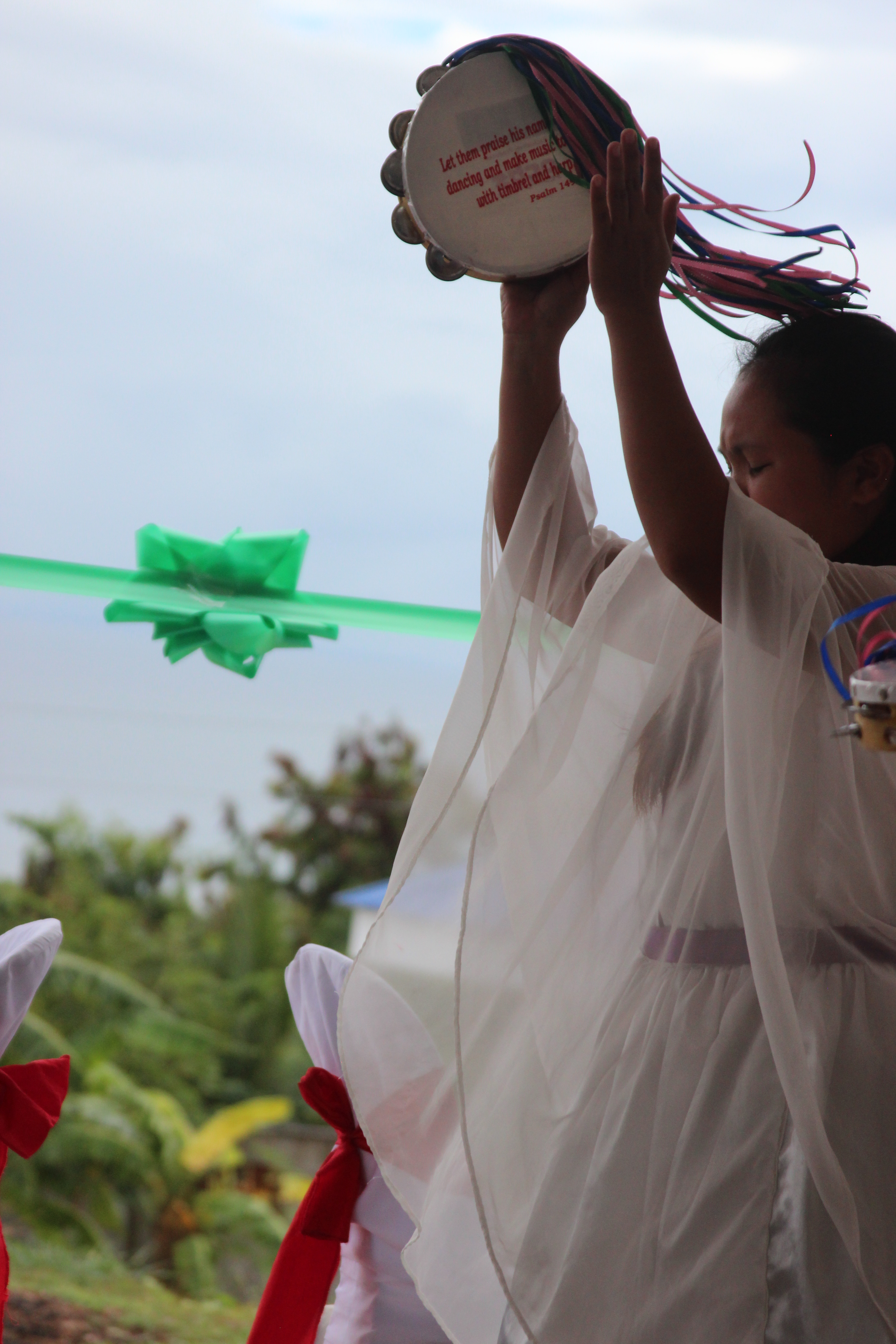 I'll try different words until I find the ones that adequately tell the story of resilience and spark the same joy I have experienced since my first trip to Cebu last April. I would like to invite you to hear some of my stories at Painting A New Future, our Annual Benefit and Art Show on March 22nd in Orange County (RSVP by March 8 to ensure a seat). I hope you will email or call me and ask for a story. I hope we will walk down the same sidewalk one day so I can step bravely in front of you and invite you to make the world a better place with me and My Refuge House.
0
0
Heather
https://myrefugehouse.org/wp-content/uploads/2023/09/mrh_header-1030x241.png
Heather
2016-02-26 23:26:37
2016-02-26 23:26:37
PANCAKES FOR SALE: aka Lessons from a six-year-old