At My Refuge House, all of our girls go through a counseling program. This year, we used an adapted form of Trauma- Focused Cognitive Behavioral Therapy (TF-CBT) with the girls. We chose TF-CBT because it is the most evidence based form of counseling for trauma, and it's also been shown to be effective when used in various cultural contexts with lay counselors.
The results of this process were remarkable. Each of the 8 girls who particpated improved markedly in their anxiety, depression and overall healing capacity. To commemorate the event, our Clinical Team came up with "games" that focus on various stages of the counseling process: Psycho-education Stage, Thinking Stage, Feeling Stage and Living Stage!
Many of the girls shared about how they had grown through the course of counseling. One of the girls shared about how her mom had died while she was at My Refuge House. She refused to talk about it to anyone, but started having nightmares. After her counselor encouraged her to talk about her grief, the nightmares went away. Another girls expressed how she had resisted sharing anything in counseling for a long time. She believed she was alone in the world, and no one could save her there, so there was no point to talk about it. When she finally opened up to the counselor, it brought a lot of clarity and she realized she was not alone after all.
Special thanks to our Counselor Joy and the rest of the clinical team for a job well done!
Take a moment to celebrate with us and enjoy a few pictures from the graduation day!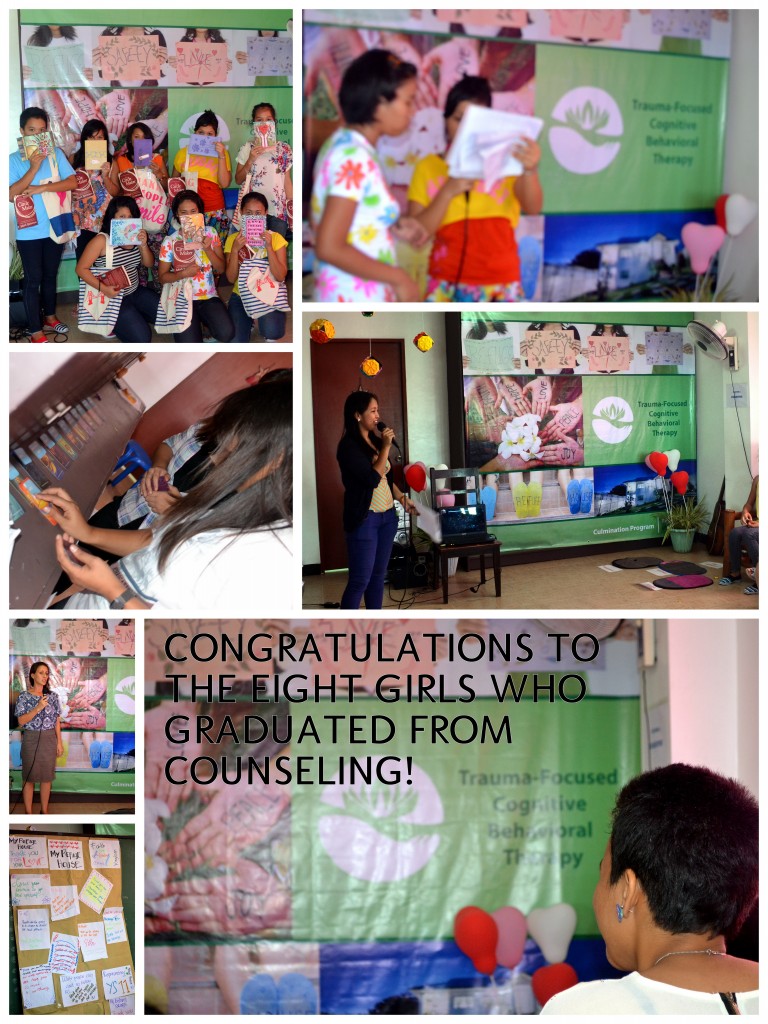 Special Thanks to Charmaine DuBois and the women in her bible study for sending over the gifts we used for graduation gifts! They were meant to be Christmas gifts, but sending packages overseas is never fast, so we saved them for this special occasion!
One Life at a Time,
Crystal

https://myrefugehouse.org/wp-content/uploads/2023/09/mrh_header-1030x241.png
0
0
Crystal Sprague
https://myrefugehouse.org/wp-content/uploads/2023/09/mrh_header-1030x241.png
Crystal Sprague
2014-06-12 01:44:09
2014-06-12 01:44:09
TF-CBT Graduation