Dear Lovely Supporters of My Refuge House,

Nicole turned 12-years-old right before she moved into My Refuge House (MRH) last November. She has not talked much about the cybersex trafficking she survived when her eldest sister pimped her, and this is the first time she has been separated from her family. While she was undernourished from spending most of her childhood on the streets, it was immediately apparent that she has an unconquerable spirit.
We quickly learned that Nicole was finding her voice through graffiti. We were excited that she was finding her voice. Our tables, chairs, walls, and even our plant leaves were not so excited. Instead of silencing her voice by telling her to stop, we chose to be inspired by her.
We painted a large section of our wall white and labeled it "Freedom Wall". We then challenged all the girls to "Fill it up!" with their words and art. Nicole, of course, led the way. With your help, more girls like Nicole can move into MRH.
Right now, there are other girls like Nicole who are looking for a place where their voice is valued by, and inspiring to others. In the Philippines, traffickers seek out and exploit children and families impacted by poverty. Unfortunately, cybersex trafficking is on the rise; this means that girls like Nicole have become targets for sexual abuse via a webcam from anywhere in the world. When they are rescued they need places to help restore their health and worth. You can help My Refuge House be that place for them.
Did you know that My Refuge House is ready to move in TWELVE more girls, but we do not have the funds? We have the facilities, but we lack the resources to support them.
We completed construction of our third cottage in January; it can hold six more girls under 18-yrs-old.
Our transition program is ready for six more girls. Their risk for being re-trafficked decreases with our support as they navigate college and independent life skills on their journey of restoration.
---
To help us raise the funds to make this happen, we're launching a new campaign to…
---
We invite you to join our Fill it up! Campaign by making your tax-deductible contribution today. We hope you will invite your friends and social networks to do the same. This campaign will run from April 15, 2016 until September 1, 2016.
That said…the sooner we have the funds, the sooner new girls can move in. Thanks to many of you and your generosity, we increased our capacity last year from twelve to eighteen girls. With your financial support again this year, we can move forward with increasing our capacity from eighteen to thirty girls! Ideally, we will have sufficient funds raised and new girls moved in before school starts in the fall.

In order to make this happen, we need you to help us raise $400,000 during this time frame. With this amount, you will help meet all the needs of our current girls and then:
Increase from 12 to 18 Long-term girls…sadly, commercial sex trafficking and exploitation (CSE) is not over, and some of our new girls, like Nicole, are survivors of the increasing problem of cybersex trafficking, which often targets younger children.
Increase from 6 to 12 Transition girls…girls focused on launching to independence (either college, work programs, or both), but needing a safe nest from which they can learn to fly. Nicole has dreams of one day being in college. We think we can help her get on track and make it there, AND we'll have college graduates by then to show her that it's possible.
Fund the rest of the year for our Community Outreach Program…our program that is promoting collaboration with local schools, churches, and other community organizations to assess community awareness and provide CSE preventative education and intervention.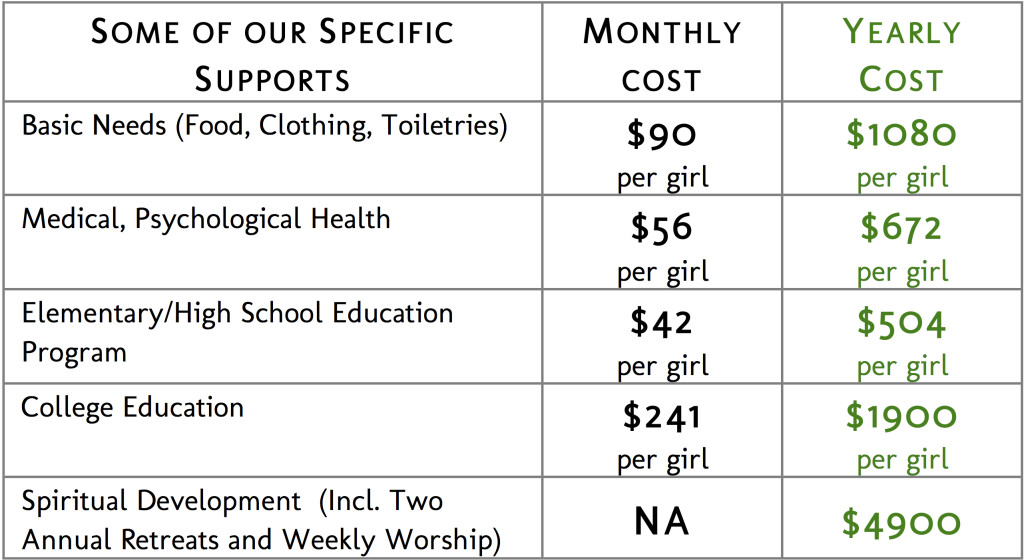 It's not just about the girls of My Refuge House. We also want you to know how much we value you. To reflect our gratitude, we will enter every person who donates to the Fill it up! Campaign into a monthly coffee raffle for My Refuge House labeled coffee from Solid Coffee Roasters. Our coffee label (pictured right) was designed by Julia Kuo, artist and MRH supporter. It features a Carbao (National Animal of the Philippines).
Join our Fill it up! Campaign today. With your tax-deductible donation, you have the incredible opportunity to:
Fill up! My Refuge House cottages with thirty girls
Fill up! the mind, body, and spirit of each of our girls with a lasting sense of worth and inspiration
Fill up! your literal cup, by being entered into our free raffle for a monthly giveaway of MRH labeled coffee from Solid
Fill up! our energy and resources so that we can focus on carrying out the mission of My Refuge House: "Restoring One Life At A Time"
With Gratitude and Peace,  Heather

https://myrefugehouse.org/wp-content/uploads/2016/07/mrh-logo-green-400-1-300x60.png
0
0
Heather
https://myrefugehouse.org/wp-content/uploads/2016/07/mrh-logo-green-400-1-300x60.png
Heather
2016-05-03 22:35:44
2016-05-03 22:35:44
You can help us "Fill it up!"