A letter from Cass Bensberg, the Chairman of the Board of Directors of My Refuge House
December 2012
As we enter this season where we have just celebrated our thankfulness to God for His provision and will shortly commemorate our Savior's birth, I want to share with you the story of one of our girls and her journey towards restoration.  I have used the fictitious name of Holly to protect her identity.
"I will kill you if you tell anyone about this." The snarled threat from Holly's uncle penetrated deep into the nine year old girl's conscience.  No little girl should experience the horror and trauma of rape, especially from a family member. But she had no one to protect her.  Her father died when she was four and her mother was physically abusive and neglected even her basic care.
The rapes continued.  Holly dreaded the sound of his footsteps as he crept into the room where she slept.  It was as though an evil beast from a horror film was about to crush her with its vile tentacles. His lust, poured out on her young body, intensified the shame that grew with each incident.  She was used and cast aside each time with the same deadly threat.  Her innocence and childhood were destroyed; she had no place to go, no hope of a better future, and was a prisoner in her own home.
Finally, when Holly was 12, her sister walked into the room as she was being raped and the terrible secret was finally out.
Even though her uncle had been put into jail for his abuse, Holly's trauma was so intense that it continued to manifest itself as physical pain.  So much pain, that she was hospitalized on several occasions.  She felt as though slivers of broken glass were being smashed into her body.  It hurt to even move or function normally.  Medical doctors could not find anything wrong with her.  She was taken to a "witch doctor" who insisted that her aunt, the wife of her perpetrator, had put a spell on her and that was the reason for the pain.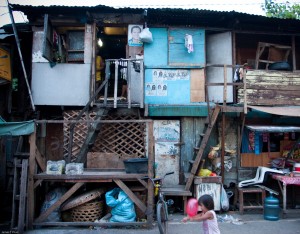 At age 13, Holly dropped out of school and ran away from her abusive home.  She found work as a maid, but the man of the house sexually harassed her.  She left and moved in with a boyfriend who also abused her.  But in Holly's young mind, it was more tolerable coming from someone who said they loved you, than a mother who ignored her.
When she and her boyfriend broke up, Holly again had nowhere to go.  She became a classic victim of sex trafficking.  She was taken to an "establishment," by a trafficker which promised her food and lodging in exchange for becoming a waitress.  But the owners expected more from her and she was forced to have sex with any customer who paid the price.  Her pain continued.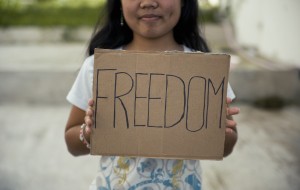 Holly was rescued by law enforcement and came to My Refuge House just a few months ago.  Since coming to our home, Holly has found the motivation to go back to school.
Although shy, she's extremely hard working and under the nurturing care of our staff, is addressing her fears and anxieties in the security and safety of our home.  She was taken to a psychiatrist and diagnosed with an anxiety disorder.  Amazingly, ever since the doctor explained how her body turns fear and anxiety into physical symptoms, she has been freed from her physical pain!
Holly still has a lot of trauma in her past to work through.  But, with the care of My Refuge House made possible by our many donors, she is determined to create a better life for herself.

There are many more Holly's in the Philippines who cannot be rescued because there is no place to put them.  My Refuge House is one of the very few residential shelters in the Cebu, Philippines area that is able to provide the intensity of care that this type of trauma requires.  Will you consider helping us provide life-altering care to the girls in our home?
Our home can only house 12 girls at this time. We have the land and building plans to expand to 40 girls.  However, we need funds.  Our goal is to raise $120,000 to begin construction by December 31, 2012. This amount will allow us to create infrastructure, security and lay much needed foundations to our 1.5 acre property that we will build our safe homes on.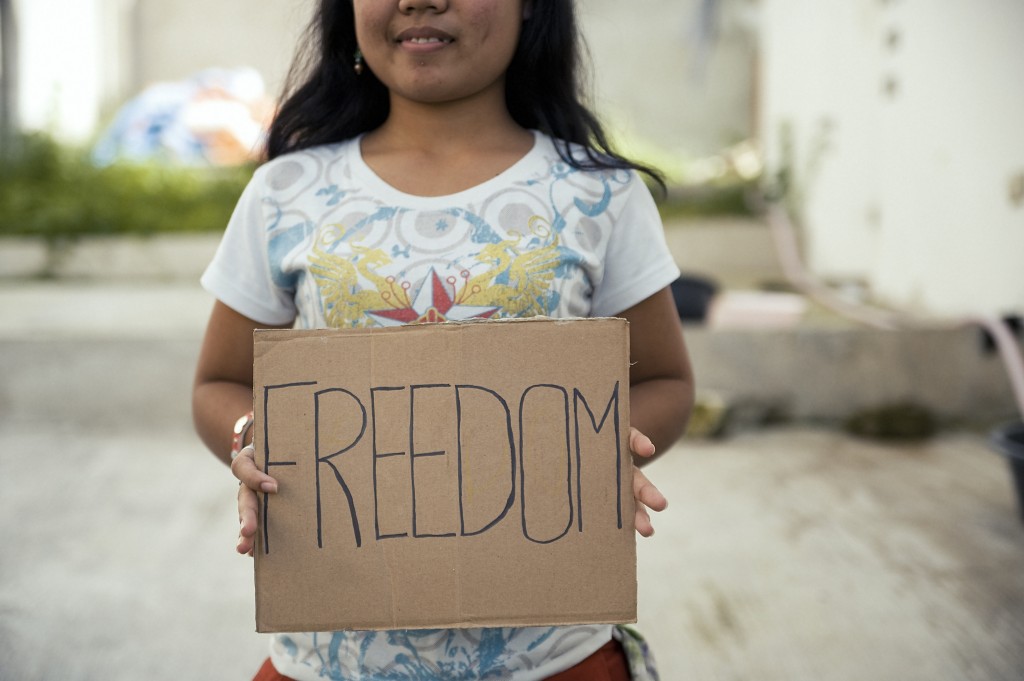 Can you help us lay the foundations to provide care for the thousands of other girls in the Philippines who are still in desperate need of a safe, nurturing home this Christmas? Will you help us reach our goal of $120,000 by sponsoring one of the following amounts:
$55.00             -Provides medical care for one girl for one month
$330.00             -Provides medical care for one girl for six months
$480.00             -Provides all care for one girl for one month
$2880.00           -Provides all care for one girl for six months
Thanks to many generous donations we have currently raised $51,700. We are almost half way to our goal! As we enter this time where we will celebrate Christmas in abundance and security, please consider how you can help.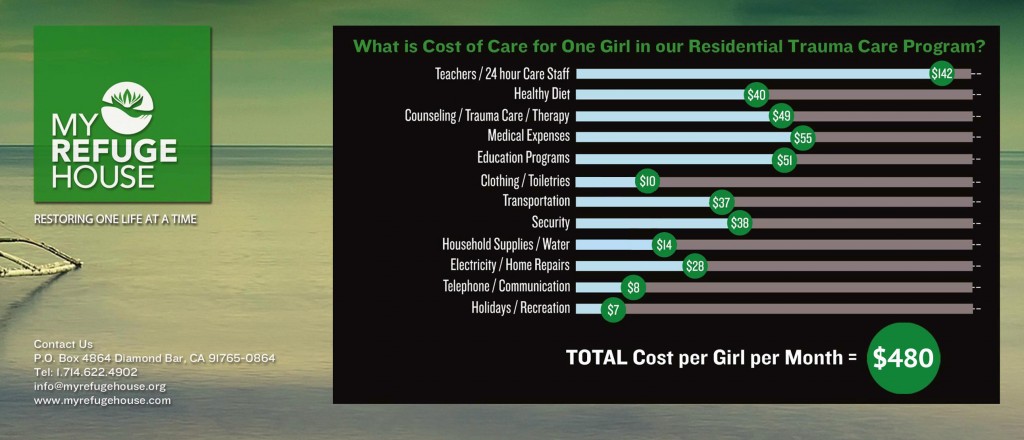 One Life at a Time,
Cass Bensberg
Chairman, Board of Directors
My Refuge House
https://myrefugehouse.org/wp-content/uploads/2016/07/mrh-logo-green-400-1-300x60.png
0
0
Crystal Sprague
https://myrefugehouse.org/wp-content/uploads/2016/07/mrh-logo-green-400-1-300x60.png
Crystal Sprague
2012-12-11 17:39:06
2012-12-11 17:39:06
A Letter from the Chairman of the Board