As part of our "Connecting Through Storytelling" series that began last month, we are excited to introduce you to Mika Pham. Mika is a second generation stakeholder with My Refuge House, and she had the opportunity to meet some of our girls last January when she travelled to Cebu with her family. She generously shares the story of her journey with My Refuge House below.
---
I was a member of the original church that founded My Refuge House.  When I was 10, my mom left for the Philippines to be part of the mission team to set up the first house. I watched her go into board meetings with spreadsheets and financial reports in tow. Our family was kept busy too by various fundraising and newsletter activities. I was there to witness its humble beginnings and be part of the mundane labor, but really, I was only an observer. But seeds had been planted and in my junior year, I became the president of an anti-human trafficking club, R.E.D. (Redemption, Emancipation and Determination) in my high school. Last year, my senior year, we changed our goals so that we would help the victims of human trafficking directly, instead of just donating money to a larger organization such as IJM. Our first project for the year became the Christmas Gift fundraiser for the girls of MRH. After a couple of months of advertising the fundraiser, and collecting everything from school supplies, bags, and books, to clothes, hair accessories and make-up, we packed up a jumbo-sized Balikbayan (Filipino gift package) box and shipped it off to Cebu in October of 2015.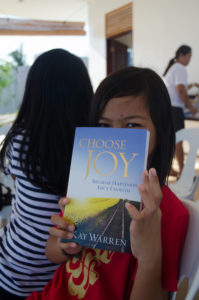 Then, early this year, my family and I were blessed to visit My Refuge House. To be honest, on the way there I was bracing myself for an emotional ride. I expected to find broken girls with infinite tales of woe, slowly but surely walking the long road to recovery. I expected to feel pity, sorrow, and if I am to be completely honest with myself, even a bit of self-gratification for helping rescued victims with the gifts from the fundraiser. But when I got there, I could not find any victims; no broken girls or tales of woe. Instead, I found happiness, strength, and beauty; all in the purest form. Unless the girls were explaining the circumstances from which they came, there was no evidence that they had gone through the sex trafficking system. Perhaps they were victims at one point, but no more. The girls I met that day were not just survivors. They were warriors. They were musicians, artists, and scholars. All beautiful, inspiring, and amazing young women and girls who did not allow their past to define them and have reclaimed their innocence, dreams, and so much more. Girls, who in the face of the enormity of their difficult experiences can still dance, sing, and be happy today.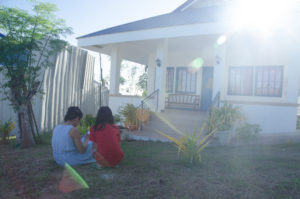 There is something immensely powerful and beautiful going on at My Refuge House, that can only be described as the work of God. It is not simply healing, but rather the rebirth of purity. To say that the staff of MRH is doing a tremendous job in guiding the girls on their path to recovery is nothing short of an understatement. Seeing their work, and meeting them and the wonderful girls have inspired me to continue fighting for and advocating for the awareness of ending human trafficking as I move onto college. I'm not exactly sure where that will take me, but I can say for sure that My Refuge House will be playing a large part in that journey.
If you are interested in sharing your story and connection to My Refuge House through our "Connecting Through Storytelling" series, please send an email to [email protected].
---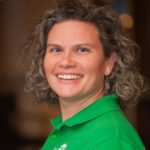 Heather Bland is the CEO of My Refuge House. She loves to tell stories and talk about strengths. Feel free to email her at [email protected]
You also have the opportunity to hear Heather speak on September 24th at the 2nd Annual Enriching Your Life's SOIL Conference in Anaheim, California. Get your tickets today! All proceeds benefit My Refuge House.
---

"Restoring One Life At A Time" would not be possible without incredible people like you and Mika. Consider making or increasing your financial contribution to support our mission today. Thank you.
https://myrefugehouse.org/wp-content/uploads/2023/09/mrh_header-1030x241.png
0
0
Heather
https://myrefugehouse.org/wp-content/uploads/2023/09/mrh_header-1030x241.png
Heather
2016-08-18 13:02:52
2016-08-18 13:02:52
Mika's Story